ABC-TV Las Vegas 1/8/19 - Best of CES Parts 1 & 2
Makes Amazon's Echo Dot Music Fill your Room or Home.
Clean In-Wall installation eliminates clutter on tables and counters.

60 Watts to Power up to 4 Speakers - In-Ceiling, In-Wall or Cabinet

Leverages all the great Amazon Multi-Room Music and Intercom Features.
N-Range boosts all cell carrier signals in North America using Extended Range Technology™ (ERT) to capture, amplify and transmit the improved signal more effectively than any other booster on the market. By eliminating signal loss before amplifying the signal, the N-Range booster is able to maximize performance in both urban and suburban environments. For a single device in very weak signal areas, there is simply no better cell signal booster for calling, texting and streaming data.
Improves voice, text and data signals for every cell carrier in the US, Canada and Mexico

Boosts signal strength for all signal types – including 4G LTE

Compatible with all cellular powered devices

Equipped with Extended Range Technology, the industry's most powerful system for maximizing cellular reliability in vehicles

Quick and easy 3-step install and transferrable to any vehicle

Improves 4G LTE data speeds and connectivity for more miles of uninterrupted coverage

Industry best 3-year warranty and lifetime, 24/7 US-based tech support
The Acell Dual-Voltage AxFAST Portable Electric Vehicle Charger (EVSE) Level 2 is the result of extensive consumer market research and artisan workmanship. It delivers convenient features, premium material quality and cost effectiveness. This electric vehicle charger is portable and is designed for simple plug and charge. It works with both standard 90-volt to 135-volt grounded NEMA 5-15 outlets for Level 1 charging as well as 190-volt to 250-volt grounded NEMA 6-20 outlets for Level 2 charging. The charging gun follows the standard for USA electric vehicles and is built with premium material, allowing for ultra-toughness and waterproof ability. This unit is compatible with all electric vehicles that meet SAE J1772 standards. Tesla owners will need an additional adapter to convert to SAE J1772. So whether you need Level 1 charging or Level 2 charging, this dual voltage electric vehicle charger has you covered!
Level 2 SAE J1772 EV charger with voltage range from 100V240V

Compatible with all electric vehicles that meet SAE J1772 standards

Level 2 is up to 3x faster charging as it uses a 240V outlet

Can be used with standard grounded 120V NEMA 5-15 outlet with supplied adapter or direct charging with 240V NEMA 6-20 outlet

Plugs into a dryer outlet with optional NEMA 10-30 adapter

Portable for use anywhere there's an outlet

Can also be installed permanently indoors or outdoors

Designed & supported in USA

2-year limited warranty

Includes manual, carry bag, 24.6ft cable, female NEMA 6-20 to male NEMA 5-15 adapter, 4 screws & 4 drywall anchors
LG ThinQ AI | Google Assistant | Alexa
LG α9 Gen 2 Intelligent Processor

LG OLED Display – Rollable Innovation

Dolby Vision | Dolby Atmos
7-in-1 USB Type-C hub for newer MacBook (2016 and newer)
With limited USB ports on MacBook, Nucleum gives you more ports to be productive.

7 ports include:

USB-C (power input)

USB-C (data)

HDMI

USB-A (x2)

SD card slot

MicroSD card slot

HDMI input supports Multi-display and video out on mobile devices. You can connect two monitors or mirror your laptop screen

Power Delivery Pass Through – you can charge your MacBook through Nucleum while simultaneously using all ports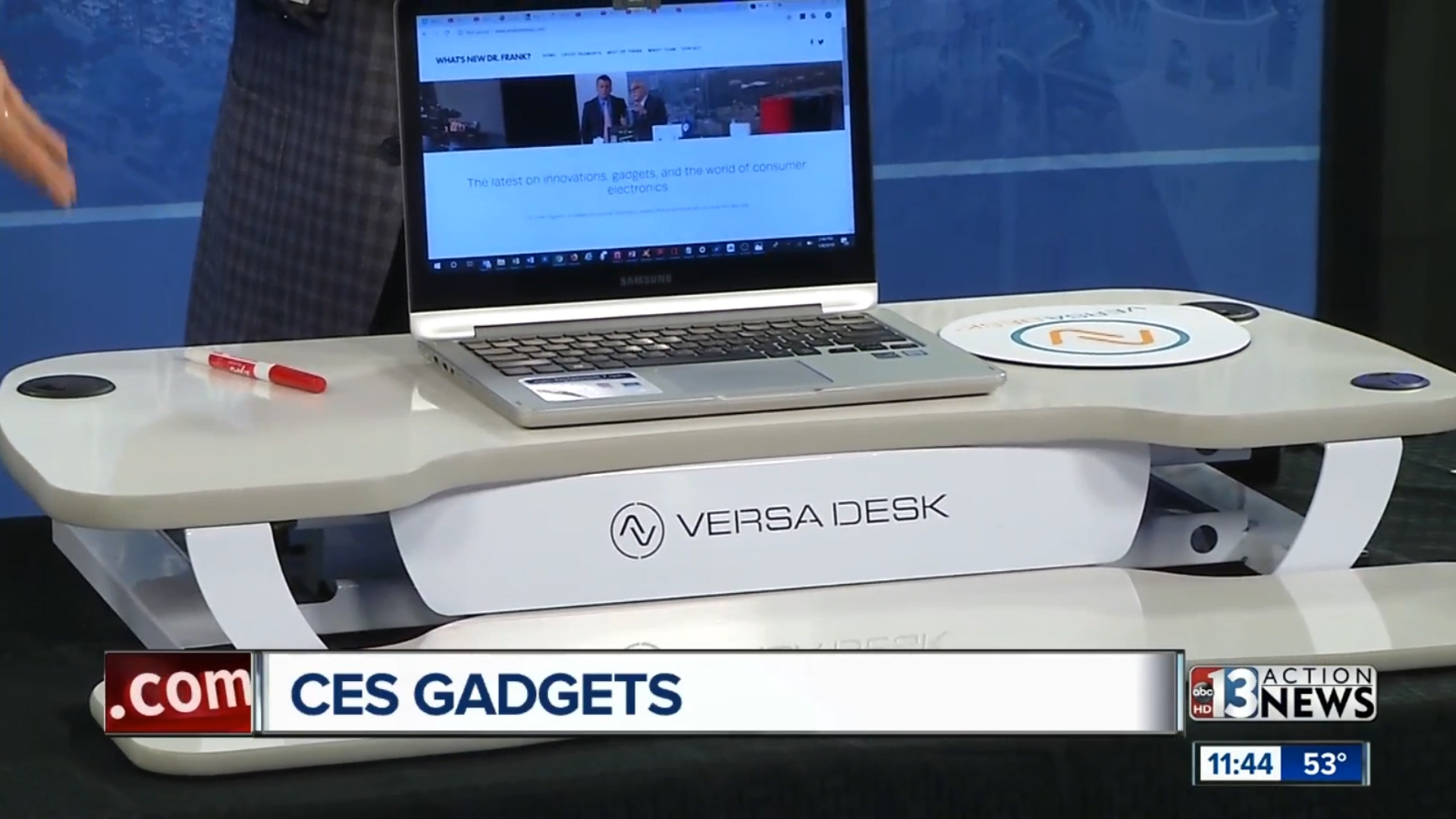 VERSADESK POWER PRO STANDING DESK
$370.00
Available online at versadesk.com, Staples, Office Depot, and now available in select Office Depot stores nationwide.
Easy to use, high quality materials
Today's most-lauded push-button standing desk converter

Improves both your health and productivity

Height can be set for someone as short as 5' or as tall as 6'6"

White Board Surface available

Can support up to 80 lbs.

Made in USA